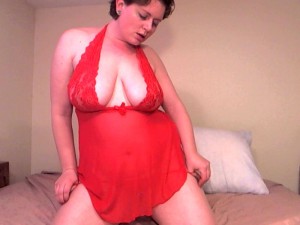 I have some thoughts swimming around in my head that I want to share here. It's a bit more about me, but more specifically about the services I provide and the whole experience callers get with me. These thoughts have been coming up since I got back into doing this work full time, in June 2013. I just had a conversation via text with a new caller this morning that inspired me to put my thoughts into writing.
I have this vision of how my work could be and a clear picture of how it is. I could put a high price tag on my time, be hyper "professional" (for lack of a better term) and reserve all my energy for paid texting, phone sex and cam calls only and nothing in between. I participate in conversation on a forum for phone sex and cam workers. Time and again, I've seen posts and conversation come up that makes me believe many and possibly most online sex workers run their business in the way I just described. I've even had comments directed at me on these forums that further that belief. For example, just a week ago I mentioned IMing a caller on Skype for ten minutes and several girls commented on that specifically, saying things like, "was that paid time?" and "was that on a call or IMing on Skype?" I didn't respond because I knew they just don't do things the way I do. Additionally, I've had so many callers let me know that they are surprised and pleased with the difference in how I do things vs. some of the experiences they have had with other sex workers.
Before I go into an explanation of what it is that I do that is so different, I do want to say that I don't mean to put down other phone sex and cam girls. The vision I laid out is not unappealing to me, for one thing. It seems like a fine way to do things. Perhaps it is an even better way to make a living. I sort of doubt this, but I do believe it might be more profitable. Some of my callers prefer the vision. It is clear that they want nothing more from me than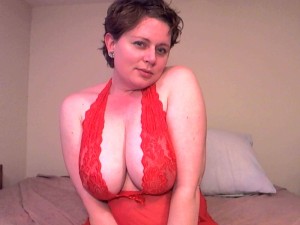 a transaction. They seem to only want time on phone, cam or via sexting without even ending the time with a "goodbye" or "thank you". And I am happy to give them what they want. Sometimes the mystery is hot for me. We have our sexy time and then it's over. I look forward to having it again with them, but don't expect pleasantries. In the end, I provide a service and they owe me nothing aside from payment for that service.
My experience with many of my customers is not like this. This may be a shock to any fellow sex workers reading this, but my time includes IMing or texting callers in between paid time with them. Catching up on life in general, discussing fantasies we might play out in the future and occasionally getting pictures from my callers, when I have the time to devote some attention to what they want to share with me. Some days I can't spend any time on this kind of thing and some days I'm not in the right mood to do it. But generally, I am and I do. The main reason for this is that I enjoy it. My job is interesting, exciting and worthwhile to me because of all the kinky naughty things I do on paid time with my callers and it is also interesting, exciting and worthwhile to me because of all of the people I get to meet. Men from all over the world, from so many surprising walks of life, with all manner of kink. I want the in between time. If I charged for every second of my time with my callers, I would miss a huge part of why I like my job.
I also suspect that this is part of why I do as well as I do. I firmly believe that if I nickle and dime my callers, they will feel they are being nickled and dimed and I will lose my appeal. It's true that this is far from the motivating factor for me. If I chatted with callers ONLY because I want more and better paying customers, I wouldn't be able to do it, period. I wouldn't be able to keep it up because I wouldn't be coming from a genuine place.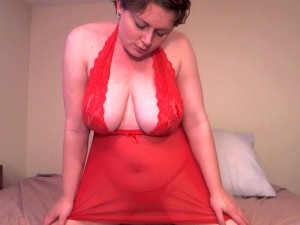 Don't get me wrong, I spend most of my day on paid calls and much of the in between on back end sort of work (ads, posts, tweets, content, changes to my site). And I'm no push over. I have boundaries; I can't and don't do free phone calls or cam sessions. I do not take well to the few who have come my way who want to take advantage of my extraordinarily nice nature and I don't put up with it when it happens. But I make allowances on my free time to enjoy my callers as human beings; not as just a bunch of kinky hosts with credit cards.
It's taken a while to be clear about all of this in my own head. To understand why I do what I do, the pros and cons and so on. It's taken a while to set reasonable boundaries with some of the men I interact with, because truthfully, I cannot give everything to anyone… and paid time takes precedence over my in between time. As time goes on and as I build my business and become busier with paid time, I have less and less time to sit back and have a nice chat with callers. But this is something I will never stop doing because my job wouldn't be as fulfilling without it.