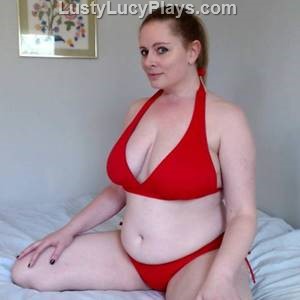 My name is Lucy. I am sensual, sexual, creative and sweet. I have experience and genuine interest in many fetishes. I have dabbled with nearly every common role play and get into them from all angles; creativity, acting and sexual energy.
I am a phone sex operator and cam girl because I love sex. Exploring my kinky side tickles me. I love getting off. I enjoy getting to know men of all backgrounds with nearly every kind of kink, fetish and sexual interest. Sexuality is fascinating and it is fun.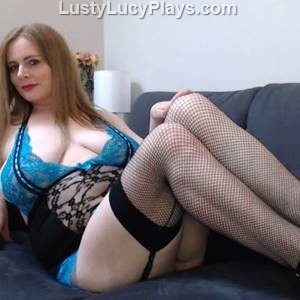 I'm 5'8", irresistibly curvy and have long legs. My hair is curly, eyes are green and I have kissable pink lips.
One thing you should know before calling…
Be honest, be yourself. Nothing gets me off more than the real thing. I love shyness, submissiveness, dominance, naivety, perversion, all cultures, colors and sizes.
Scroll below the video to see my FAQs!
Name: Lucy
Birthday: March 19
Profession: Phone sex operator and webcam girl. This is my full-time gig!
Eyes: My eye color is green, though they look blue on cam. I wear contacts during the day and glasses at night. You probably won't catch me in glasses on cam, unless you make a request by visiting my contact page and IMing or emailing me.
Height: 5'8"
Body type: Curvaceous, voluptuous, hourglass, proud BBW. I have long legs with thick thighs, a round ass, a fat belly and very large breasts.
Breasts: 40 DDD or F, depending on the bra maker.
Feet: My shoe size is 10.5, though I often need to buy size 11. I love getting pedicures, but rarely do so because I'm decent at painting my own toenails. I love changing the color. Here are just some you might catch me wearing: almost any shade of pink, red, maroon, blue (dark or light), purple (dark or light). Visit my contact me page and IM or email me before a show, if you would like a color check before calling.
Pussy: I have full pussy lips that are the color of a dark rose. My inner lips are a dark purple color and when I spread them open and my barbie pink fuck hole is revealed, my pussy looks like an exotic flower. I groom my pubic hair two to three times a week. If you like a full bush, I can't help; I prefer less hair. I was built for fucking; my pussy gets wet very easily and once it starts, it keeps going.
Quick kinky facts: I have a cum fetish. I love watching a man cum, so if you cam-to-cam, you have my heart. If you're feeling adventurous and generous, I LOVE tribute videos- your hand stroking your cock to a creamy orgasm to the sight of one of my pics- and photos- your load on my pic. Contact me if you would like to share one for display on my website! I like a man to cum (in order) on my pussy, on my face, on my tits or in my mouth. I love tribute pictures. Would you like to make one for me to share on my site? Contact me.
I love BDSM. I'm something of a masochist and love being submissive. Although I am not dominant, I enjoy playing with sissies and cuckold-types.
I adore men with foot fetishes! I had the pleasure of experiencing foot worship with a very special submissive man, and enjoyed it to pieces.
Though BDSM and fetish play are a big deal for me, I like all types. Vanilla is the number one flavor for a reason, after all! Blow jobs are a long time favorite! Eating pussy and having my clit licked and juices sucked up is too hot for words. I like being fucked and making love, for there is a difference- no matter what you like, call me, I'm into both.