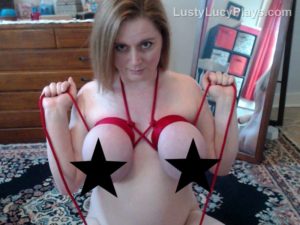 I'm getting ready to move in with my boyfriend so between background work, calls and shows and packing my apartment up, this was a very busy day. It's nice to keep busy, but I have to admit that since I booked the movers, I am feeling the stress a bit. I'm looking forward to moving in with him. I think it will be a very positive thing for me. I'll miss my apartment and having my own space, but I know this move is best for me.
Being in the city is nice, but I honestly don't make much use of the benefit of living here. I don't go on my walks very often at all anymore since my dog died and I haven't been meeting people out here or having many people over. I enjoy time to myself, but I find myself wanting to be with my boyfriend over half the time I'm relaxing here by myself. Also, there is a strange additional con. My apartment is the top floor of a row home that was converted into two apartments. My neighbor downstairs smokes cigars and cigarettes and something with the duct work or otherwise causes the smoke to come into my apartment. It smells bad, but it's also been potentially effecting my health. I'm prone to migraines and they are worse since I've been here, which I believe might be because of the smoke. If not the smoke, it's likely something else in the environment.
Moving in with my boyfriend will mean I am with him a lot more. I'm excited because time with him will be limited even living with him. His commute is an hour each way without traffic. He gets home at 8pm, so it's a short evening week nights. He also owns property three hours away where he hunts in the winter and plays in the woods , goes boating and jet skiing in the summer. I go with him sometimes, but usually he goes alone. I'm looking forward to having more time with him.
I'm still going to have my own space at his place! Despite our age and being together for the better part of nearly 18 years at this point, we don't have kids, so there's so much room in his house for us to spread out. He has taken over the basement as his own space and I get the top floor. We're talking about renovating it to change out the fake wood paneling for drywall and include new lighting. It's already nice enough, but those changes will make a huge difference. I'm also looking forward to being able to ride my bike and I'll live closer to many of my friends.
So here is a day in the life of a cam girl who is moving and trying to keep her business going despite everything that needs to get done!
Took two picture sets for ManyVids and JustforFans. One of me in heels and a teddy and the other of me doing different types of rope bondage. Mostly breast bondage, but I also ran the rope up between my legs at one point.
Sent daily tweet out.
Signed on.
Took phone call for family member about a doctor's appointment.
Wrote to people on Skype who I missed earlier. Including a few possible new guys!
Worked on watermarking and organizing new picture sets.
Booked show. He had technical issues, disappeared and never came back.
Ate sandwich and worked on watermarking and organizing new picture sets.
Did quickie titty show with a regular. I showed him my big tits up close while he jerked.
Finished watermarking and organizing new picture sets.
Read cam girl and phone sex operator forums.
Chatted with regular about a future threesome show.
Sexted with caller about a smoking fetish show (I vape).
Did vaping show. He's a Daddy who likes me to behave like a dirty, smoking whore and suck his cock deep with smoke coming out. I sucked, licked and choked on my toy while smoke was all around my mouth. I also sucked my nipples. At the end, I took a big hit on my vape and let the smoke fall out of my mouth with my tongue was sticking out.
Drank coffee, listened to Weezer and futzed around on the Internet.
Did a phone sex caller revolving around flip flops and me being fucked by black men.
Had a meal.
Talked to my daddy for a little bit… a dominant man who means a lot to me who I've been spending time with for a very long time. We couldn't play, but we caught up with each other for a bit.
Put laundry away.
Show with a regular who I had a dream about Sunday night. Told him about the dream and then we played. We talked about him having anal with his wife for the first time. Then I watched him stroke while I played with my pussy with my vibe and dildo. I saw him start to squirt but then I started to cum and closed my eyes so I missed most of it. The orgasm felt good, but boo to missing his cum shot!
Show with a guy with a sexy southern accent. Didn't get to see him. Sucked, licked and bit my nipples. Played with my pussy until he came.
Packed kitchen for upcoming move.
Snack
Continued packing kitchen for upcoming move.
Phone sex call. The guy said an escort is running a special where if a client can get her boyfriend to cum on his face faster than she did, he gets three free sessions with her. She did it in 7 minutes. So we talked about ideas including ass licking, docking, ball licking, teasing the cock for a tiny bit and having the boyfriend fuck my caller's face.
Continued packing kitchen for upcoming move.
Chatted on Skype with a caller I haven't played with in a long time.
Did show with him. We hadn't played in so long, but we have a good connection and awesome chemistry! He kept calling my pussy, his pussy. I loved that!