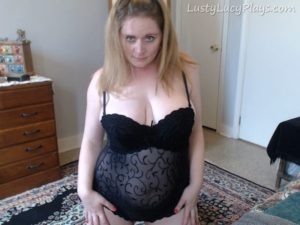 I created this post mid-September, so a lot of this is old information:
My daily schedule goes in cycles. Sometimes I fall asleep early (around 10pm) and "sleep in" until 7am or 8am (I only set an alarm if it is absolutely necessary). Other times, despite a lack of energy to do anything exciting, I simply do not want to sleep. So I stay up watching TV until as late as 1am, even and cannot sleep in at all and will instead wake up around 6am, when I have crazy energy and I get a ton of worthwhile things done between work, household stuff and more recently, "art" projects (if you want to call what I make "art").
Lately, I'm on the very little sleep cycle and I am thoroughly enjoying it. I woke up at 5am, got a few videos uploaded to ManyVids and did some prep work for a video idea I dreamed up a few weeks ago that I've been procrastinating about. Then I got on the phone with my oldest, closest friend. I have known her for 25 years. We used to skip class together in high school to hang out in the dug out, smoke cigarettes and talk. In our twenties, we lived a five minute drive apart and would drive around talking either while running errands or with no purpose or destination, just driving to talk and drive. Then at night we would go to a dive bar and get tipsy and talk between guys hitting on us (usually hitting on her, but sometimes me too). Now we live an hour apart and we talk for a solid five hours on the phone just about every week and it's mind boggling even to me that we have anything left to say to each other but there are still stories and thoughts she shares that I have never heard before.
This morning, after getting some work done, I spent the rest of my pre-cam time talking to her while I cleaned my apartment, boiled eggs, ate lunch, put makeup on, fixing my hair and getting my room ready for cam! And here I am starting my cam day:
Did a heavy BDSM show with a regular. He had me put a clothespin on my tongue. It hurt so bad. Not just my tongue, but my entire face. He then had me slap my tits, dig fingers into them, paddle them and then use the paddle and leather strap on my thighs.
Did a pee show with a regular. I peed my panties while sucking a dildo and imagining it was his cock. Then I pissed on the dildo. Then I turned around and fucked my ass.
Had a quickie cam show. Played with my tits then showed him my ass and pussy from behind. He had to cum fast before his girlfriend came home.
Did a phone sex call with a regular. We talked about him being my boyfriend and watching other guys fuck me.
Did a cam show where I was his mom's friend who walks in on him jerking off.
Had a phone sex call with a regular who I enjoy to pieces and who I have talked about before. He's pretty private about his fantasy so I won't say much, but it involves extreme pain and some talk about aftercare.