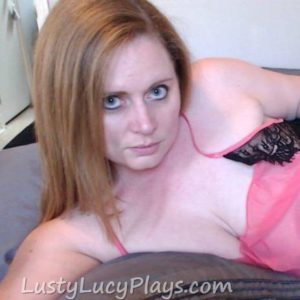 Just another day in the life of this cam girl! Since my last post, I've shorten my hours by about half but have somehow stayed just as busy all around! Calls and shows have been packed into the shorter hours and I've been busting my butt on content for Clips4Sale and ManyVids on the hours I'm not taking calls. You can see what I've been doing by following the links found on FilthyFetish.com. Eventually, FilthyFetish.com will have content of it's own on it, but that's a project for the far future.
I'm also on a membership-like site connected to Twitter, but sadly they are having technical issues and I just can't recommend any more guys sign up there at this time. I'm considering leaving the site and trying a similar site. I've written support for about the tenth time to give it one last try. My last support ticket resulted in a vague response. If they give me more information about when I can expect things to be fixed and offer my subscribers some free time on my page for the trouble, I'll stick around. If not, I'm moving on.
On to this day in the life of a cam girl… Unfortunately, it started out "annoying". My first caller got annoyed which kind of annoyed me. But I must say, it only made me appreciate everyone else who called that day that much more, so I'd say I turned it into more of a positive. Not every call is going to be awesome!
Got on a show with a caller who likes humiliation and some version of domination. He demanded to see my tits. When I told him to beg for them, he said, "I can't." I thought it was because he couldn't really talk so I started to pull them out. Then he said, "just show me your tits." I said, "if you can demand to see them, you can beg." He asked, "why are you being annoying?" and hung up. But he wanted domination! How can a guy ask for domination but get annoyed when he gets it? I guess that's me, annoying horny guys since 2001!
Chatted with a regular about playing later today.
Sent out daily tweet.
Chatted with several regulars about shows.
Had a show with a new guy. He wanted me to strip to nothing immediately. I could only see one shoulder and half of his head. I asked to see more as I stripped. When I spread my legs and opened my pussy with my fingers, he stood up and pulled out his hard cock. Before long, he was back to hiding. The rest of the show was just me showing off my pussy very close up while he talked about eating it.
Had a rough anal sex phone sex call with a regular involving a friend of his who he has had fantasies about for a very long time. We usually do phone sex calls or sexting sessions involving her. He likes calling me because I'll get pretty dark and nasty in the fantasies, but also because I resemble her a bit. Mostly because I have big tits like she does!
Had a show with a long time regular who said the cutest thing the other day. Anyone who has spent time with me on Skype or Discord, particularly post mid-2017 knows I enjoy chatting between shows. This has become harder and harder to squeeze in as I become busier with shows. I also try to treat this as a serious job and that means there are so many things I need to get done aside from shows. There is never enough time, so I usually do bits and pieces between shows. I used to talk with this caller a lot, but not so much anymore. The other day I apologized for not being able to chat and he said, "I figure ours is just a big, gigantic long conversation that never really stops…" I thought that was just the cutest. Anyway, we had an awesome anal show, as always ("always" referring to the anal and the awesome).
Followed up the anal with a double penetration show with a new guy I've done two shows with previously. He's full of surprises. The first show was a two girl show with a bit of domination from me. I didn't realize he wanted domination before the show started, which is pretty much how all domination shows start with me since I refuse them if asked ahead of time! The second show was a wet and messy (aka WAM) show! He had me make edible cum-looking goo to pour on myself. We pretended I saved it up to dump on myself and lick while having him jerk and give me one last load! See a picture from this show below!
Had a chill 15 minute mutual masturbation session with another regular. We've been playing for a really long time. He always asks what I want him wearing when we start and where do I want him (couch, bed, floor, etc). I asked him to be naked but he started out in boxer briefs. He said he felt funny hanging out naked and alone. I thought that was funny. I'm often naked and alone! We had a good time and as always, he had a really big load for me.
Chatted with potential new caller.
Had a cuckolding show with a not very frequent caller, but someone I've played with a bit over the years. I'm not sure if that still makes him a regular. He's into cuckolding. I can't recall if we have done this particular thing before, but after I came this time, he had me pull my big black toy out of my pussy and talk about him sucking it as if it were a real man's cock. It was really hot. He twitched a lot after he came!
My last show of the day wins the prize for too many categories to list! A new guy and a totally new type of show! I LOVED it so much! He delicately licked an ice cream sandwich while pretending it was my pussy. The more excited he got, the more passionate he got about eating the ice cream. By the end, he was making a mess and telling me how delicious my pussy was. When he asked me if I'd like to see him eat ice cream before he paid, I didn't think it would turn me on. But seeing him do it and how hard it got him actually worked for me a bit; not just because it was unique and interesting to watch! I was so enjoying it, I didn't notice we went over the time he paid for. I asked if he could cum for me when I realized and he shot off in about 10 seconds! I really hope he calls again! I love being a cam girl!