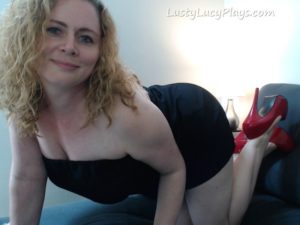 The day I created this day in the life of a cam girl ended up being a rather slow day, but busy enough to keep me entertained and satisfied! I need to make a note here about how I make these posts. For a few days I think, "I haven't made a day in the life post in a long time." And then I decide I'll make one. I create a new post on WordPress at the start of my cam hours and start plugging in notes throughout the day. Whoever calls, ends up in the post. I don't add or subtract calls. I've had some callers ask why I don't write about them. If you end up here, it's because you happened to call on the day I made the post. I'm not good about keeping up with my blog otherwise lately, so it's just these posts once a month or less and news/updates that I think people should be aware of.
Anyway, if you really want to end up here, you can call me super often and I'm sure it will happen eventually! Here it goes:
Worked from my first cup of coffee through 1pm minus several breaks of screen time for my headaches on getting pics and videos up on ManyVids and Clips4Sale Videos and Clips4Sale Images. Also got familiarized with JustforFans.
A guy with a sexy voice called for phone sex. He has called before, though infrequently. He said a woman from work turned him on. He had me rub my pussy with a dildo. He called me a fucking whore and had me fuck my pussy hard while using my vibrator on my clit. Not long after I started moaning, he had his orgasm.
A long time but infrequent caller called for phone sex. He wanted his usual home wrecking role play. We talked like it was the first time. He came over just to visit and I flirted with him. It didn't take much seduction for me to get him on his back on my bed so I could sit on his face. Then we 69ed. He licked and fingered my pussy with wedding ring finger. Then he fucked me and came in my pussy and got me pregnant.
Yet another infrequent caller came around for phone sex! We talked about black guys fucking both of us. We talked about taking turns cleaning their cocks off after they came in and on us. After exploring the double-slut scenario for a bit, he talked about watching four guys approaching me with their cocks coiled like snakes inside tight, white bikini bottoms and then springing free and swaying when they yanked them off. I would take one in my pussy, one in my ass and one in each hand while he would fuck himself with a large, black dildo and watch from the other side of the room.
Sent out daily tweet.
Had a dildo  titty fucking cam show. After the titty fucking, I begged him to cum on my face. He said he hadn't cum in a few days and he came in big ropes.
Chatted with fellow cam girls .
My last show was a long one from a Daddy Dom who calls only once every many months. He makes me cum two or three times usually with lots of pussy play and pussy slapping. Between the orgasms, we talk about breeding, me licking his asshole and him eating my pussy, me sucking his cock, pee play and pain as well as him sharing his many partners with me. Though he doesn't call often, I love getting the chance to connect with him..