I finally moved! This was several years in the making and it feels so nice to be some place where I think I can settle in a bit. It will be a while before I have everything set up. I need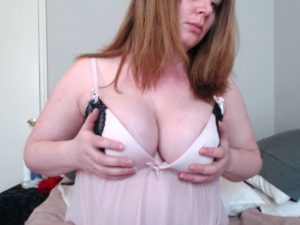 to buy some furniture. I hadn't anticipated my needs, which is understandable given that most of my things were packed up for several years. Not to mention the fire, which damaged a lot of my things and some furniture beyond repair. Anyway, it will be a while before I can get everything the way I want it set up in the new place, but I am enjoying the apartment and the neighborhood and it already feels like home.
It turns out there is a negative to where I moved. The apartment is not sound proofed at all. I can hear my downstairs neighbor clear his throat! I have no doubt that he can hear me. A lot of the sounds he makes seem to be coming from my living room/entry area, so I leave a radio turned on there during my working hours. I also bought a white noise machine. I believe these things help, but I am worried about pushing things too far so I've been limiting myself from doing impact with my open hand, leather strap and paddle while on heavy BDSM shows. I am able to use a closed fist and my cane and my sadistic callers and I have gotten creative with ways to hurt me without making too much sound so it is not a total loss. My couples therapist pointed out that perhaps out of context, impact won't be so bad. My neighbor may think I'm doing some hammering and not be able to pick out what I'm actually doing. Maybe I will get brave enough to just go for it one of these days!
I thought I'd share a few highlights from all the kinky cam shows and phone sex calls I've had this year so far. Enjoy!
I have a longtime female caller who likes to imagine I am a shemale. I have the same large breasts and an 8 inch cock. She is somewhat submissive to me, which is extremely rare these days. I enjoy it very much though. Sometimes we talk about me getting her pregnant and all of the calls feel romantic. We spoke a few times this year, so far.
My panty monkey called! Calls with him include him being submissive to me, but it's very light and playful so despite the fact that being dominant is a stretch for me, it works. He dresses in a slip and touches himself as though he is a woman. He also gives himself a nice spanking and we talk about what it would be like if I brought him over for a gathering of all my girlfriends. How we would laugh at him and force him to lick our pussies.
I did several double penetration shows. I used to try to do it with my face on the bed and my ass in the air, but it's really tricky. I guess I am just not acrobatic enough! So instead, I spend a little time fucking my ass in that position and then I flip over so I'm sitting on the butt toy and use my hand to insert and fuck a dildo in my pussy.
I have a new caller who loves fantasies that include the church in some way. One time, I was the church secretary and he and his wife found me sorting items for a church yard sale. We ended up having oral, vaginal and anal sex; me licking her, her licking me, him fucking my ass, me licking his ass and so on! Another time, I was the preachers wife and he was a parishioner. He followed me into the bathroom and swiftly seduced me into kinky sex!
A dominant caller had me position myself so I was backing up on a dildo in my ass while the other end of it was pressed against the wall. It's humiliating, but it feels so good!
There is a younger guy who has been calling me for a while. He likes to see me on my back, legs in the air, fucking my pussy really hard while calling his name and wearing heels. We had a few shows since the new year including one with a new friend I've made named, Brandee. I've actually been including a few other cam friends on my shows lately including Brandee, Candy and Ella. It's been so much fun adding something new to my shows.
A new guy has been playing with me a lot. He enjoys the threeways I just mentioned and we have played with all three of my cam friends. Usually he has one of us order the rest around a bit and it always ends with great orgasms! He and I have done a few solo shows too. One that stands out is me dumping water all over myself while wearing a tight tank top and jeans. After, I stripped and fucked myself for him until I came!
There have been many, many more. I'll try to get back on my blog soon and share some more!