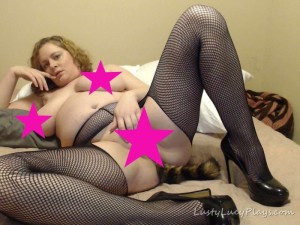 Not too many big things have changed since I last wrote in March, but there was one big and exciting change. Aubrey had her baby! She honored me by allowing me to watch the birth. She was so brave and strong through the painful labor and she had a beautiful baby! I bring you this news in part to note that Aubrey and I will not be doing 2 girl for a while. When we get back to it, I will make sure to get the news out!
Aside from that, I booked a vacation for this summer. I'm really excited to enjoy some time at the beach. I previously mentioned that my mom is having some health issues. She seems to be going up and down. Sometimes she's doing great and other times she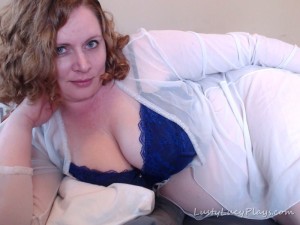 struggles. I'm finding myself spending more and more time with my parents to help them out. My three sisters live out of state and at least one visits every 6-8 weeks, which is great. I am here to fill in the gaps. It's nice spending extra time with my parents. We have a good time together even though there are moments that make us sad with what we are dealing with right now.
I've been debating whether or not to announce a new site Aubrey and I are working on. Though the site is bare bones right now, I have decided to share anyway. We are launching a content site where we will post all of our videos, pictures, audio and even stories. So far, we have a placeholder page up with links to my solo and our 2 girl Clips4Sale stores. In the future, the site will be made up nice with graphics and previews of each video including options to purchse on Clips4Sale and directly through the site, but for now there are just links to Clips4Sale. The site is www.FilthyFetish.com. Please check it out! Here are the direct links to the stores:
I may be switching my schedule a bit and taking off Thursdays, instead of Wednesdays. I'll post a message when this happens but for now, I have a few weeks of switching back and forth between having Wednesday off and Thursday off. I will make a note on Twitter, but feel free to text, call or email if you are unsure.
Here are some highlights of some of the calls and shows I've been doing lately:
I've been advertising in Australia lately and have gotten a few calls with men who have the sexy accent! One in particular stands out. He likes taking his time and having me fuck myself hard with my toy. He is the strong, silent type and there is a lot of mystery to him, which is such a turn on.
One of my long time regulars had some dates with a shemale. He called me for phone sex after each date and it was so hot hearing what he did with her!
I lost touch with one of my callers for a while, but he came back around a few months ago. We've done two marathon phone sex calls since then. He is the best story teller. He could make anything sound interesting and I am entertained every second! As nice, sweet and sexy as he is, he also has this delicious dark side when he gets down to the business of getting off.
There was a pause in the heavy beat-me-up BDSM shows for a while, but two of my favorite sadists called recently. I bruised my right breast with one. With the help of arnica gel, it healed up in about a week. Three days after the bruises were gone, the other called to bruise my right breast again!
I've done many hot calls and shows with this sexy older man who cums twice in a quick call on almost every call! He likes trying new things, so we've done a lot of different things including a show with odd insertions and a bit of pussy stretching!
I've played a few times with a panty boy. I've been talking to him for just about three years and we have so much fun together. Our shows usually have at least a hint of me being dominant (but not much, as this isn't really me). What I love so much about our shows is that I really can be myself. I draw from that small part of me is dominant, but I can turn right around and be a total slut and have him fuck me while he's calling me Miss Lucy. It's so hot! He also loves tasting his own pre cum for me.
There have been so many awesome shows and calls. Definitely too many to list. I'll have to do A Day in the Life of a Cam Girl again soon!